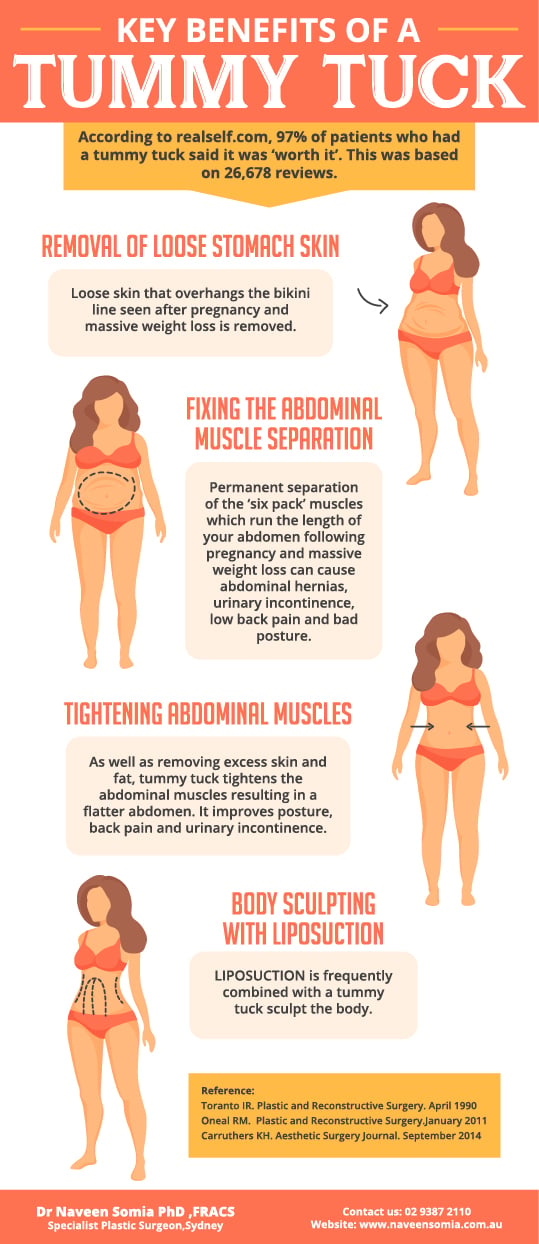 We hope you found these 4 key benefits to tummy tuck surgery interesting. If you have any other questions or concerns about plastic surgery or cosmetic surgery please call our office on 02 9387 2110 to make a time to see Dr Somia in person or send an enquiry on our contact page and we will do our best to help.
Please note: All procedures carry risk and results vary for each patient. The above information does not replace a consultation with a plastic surgeon.
Don't forget to share this with your friends using the social media icons.