The development of eye bags in the lower eyelids is a hallmark of ageing. This is due to shrinking of the bone immediately under the lower eyelid combined with outward bulging of the fat pads behind the lower lids. Laser is marketed as a better option when it comes to eyelid surgery and eye bag treatment but is this true? Does the science support this argument? In this blog I'll discuss the best option for eye bag treatment.

Traditional surgical blepharoplasty
This method involves making an incision just under the eyelashes with a scalpel, removing or repositioning the fat pockets, and then removing the excess skin. This method leaves a scar underneath the lower eyelid that is barely visible over time. The other method for removing lower eyelid fat is through a transconjunctival incision. This means making a cut inside the lower eyelid so that there is no visible external incision. Any residual excess skin is removed surgically.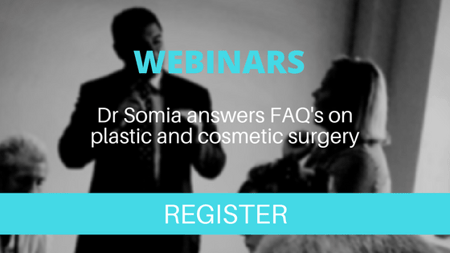 Laser blepharoplasty
Instead of using a surgical scalpel the surgeon uses a cutting laser to make the skin incision and debulk the fat. The surgeon may then use a resurfacing laser to reduce fine wrinkles, and smooth out the skin without any incisions.
It's important to clarify with the surgeon whether they feel that laser resurfacing alone would be sufficient to correct the eye bag problem rather than surgery.
Which method is better?
Both techinques of blepharoplasty provide good results. There is no long-term data to suggest that one method is better. Incisions from a laser show no difference than traditional scalpel incisions. There may be less bruising initially with laser but by the third post-operative day, swelling, bruising and healing are the same.
These studies conclude what is already widely accepted. The surgeon's skill at manipulating tissue planes and properly closing wounds is the key to a successful outcome. Therefore, as long as your surgeon has made the correct evaluation of your problems and provides the suitable operation to correct these problems, you should get a good result. The more important step is to find a surgeon that you trust, who understands your objectives and who will work with you to develop an individualised treatment plan.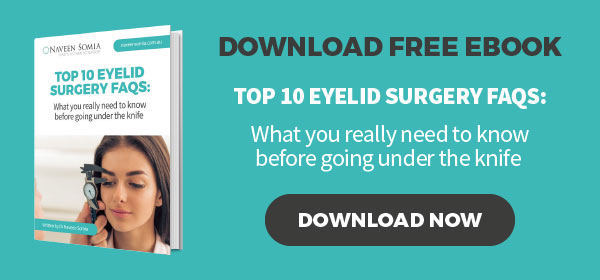 Do you have any other concerns about eyelid surgery? If so I invite you to download my free eBook 'Top 10 eyelid surgery FAQs - What you really need to know before going under the knife'. See what the top 10 frequently asked questions on eyelid surgery were from patients over the years, and the answers I gave them. Click on the button below to get your copy now.