TREATMENT OF LIPOEDEMA
CONSERVATIVE TREATMENTS
Low inflammation diet, Calorie controlled diet, low impact daily movement such as walking, aqua aerobics and yoga, vibration plates, MLD therapy, Endermologie, Customised Lipoedema Compression garments, Sequential Intermittent Pneumatic Compression devices.
SURGICAL TREATMENT OF LIPOEDEMA
Liposuction is a surgical treatment to remove stubborn fat, limit disability, slow disease progression, reduce the risk of permanent lymphatic dysfunction and may assist in the reduction of pain symptoms.
As of today, Liposuction is the only method proven to safely remove the ' Lipoedema Fat'. However it is important to note that liposuction for Lipoedema provides a form of control but not a definitive cure.
Water Assisted Liposuction ( WAL Lipo or BODY JET) is a precise and gentle technique where a high power water jet separates and dislodges the fat cells from the surrounding tissues with minimal damage to the lymphatics, while the suction simultaneously removes the fat that has been dislodged.
The best results are seen in patients who are proactive and diligent with all conservative treatments methods before and after surgery.
Dr Somia has been successfully treating lipoedema patients since 2013. To schedule a time to see Dr Somia please call us on 9387 2110 or send us an email via our contact page.
SUPPORT NETWORK
My patients find it helpful to be a part of the support groups such as LASS, which facilitates exchange of information that may be useful. The Lipedema Foundation ( USA) and the Fat Disorders Society are research organisations. For more information please see www.lipoedemaaustralia.org.au, www.lipedema.org and www.fatdisorders.org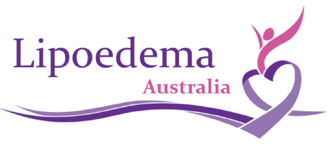 PODCAST
To learn more about lipoedema, listen to Dermhealth's podcast "Heal Thy Skin" where Dr Somia discusses the subject in detail.